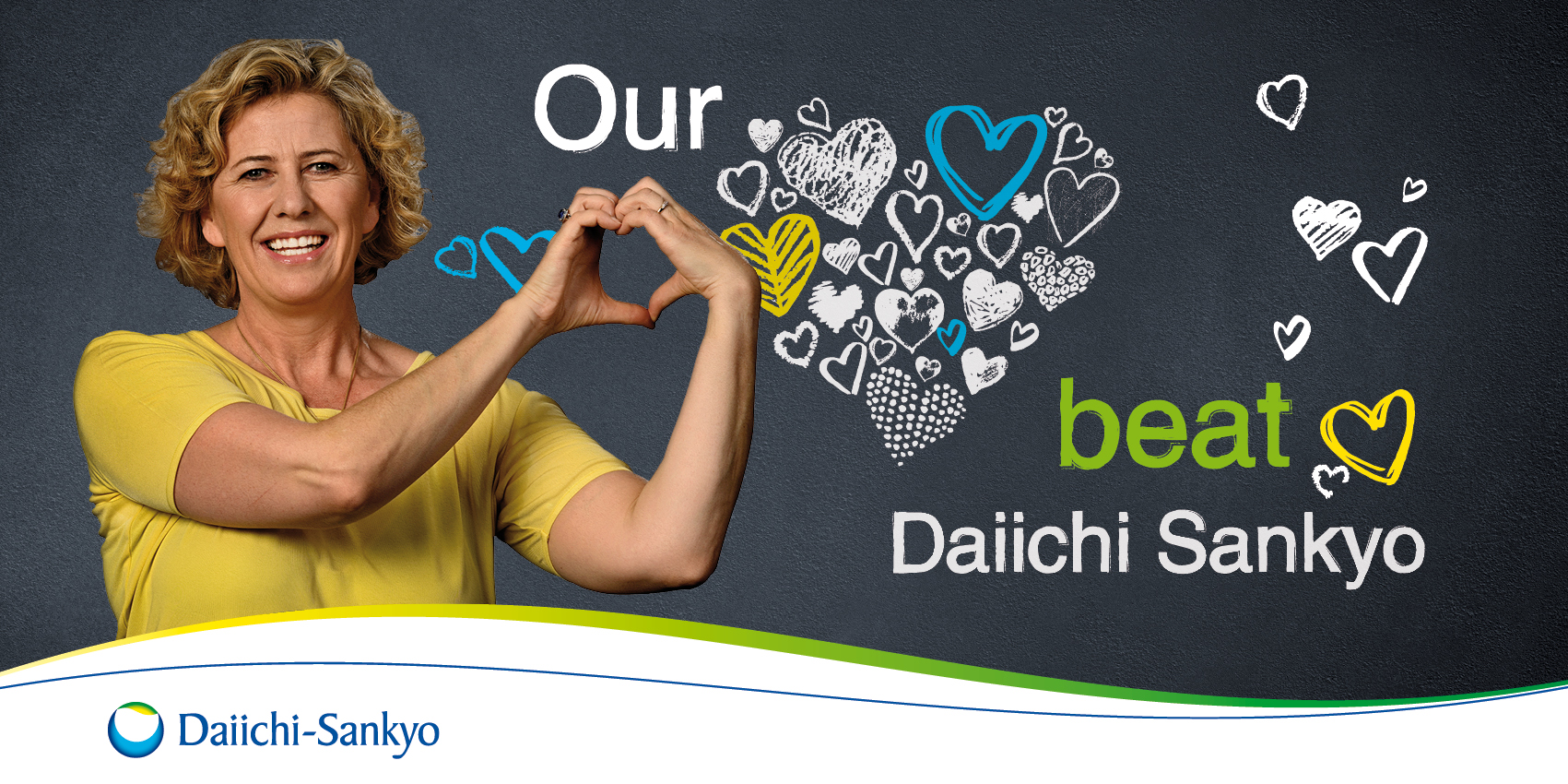 We speak different languages, but our hearts beat Daiichi Sankyo.
Dedication plays an important role in the areas we work in. Above all, we are dedicated to our patients whose quality of life we aim to improve with our products. Dedication is also a guiding principle of the various healthcare professionals who strive to provide their patients with the best possible therapy - whether in the cardiovascular or oncological field.
In order to find new ways to enhance medicines and better our services, across Ireland & Europe, our employees work relentlessly and passionately together every single day. We achieve the extraordinary only because everyone is committed to transforming their ideas into tangible outcomes.
If you would like to be an active member of our team and join us on our mission to deliver the best solutions for our customers' needs, we welcome your application. Take a look at our current vacancies on our job portal