Highest International Standard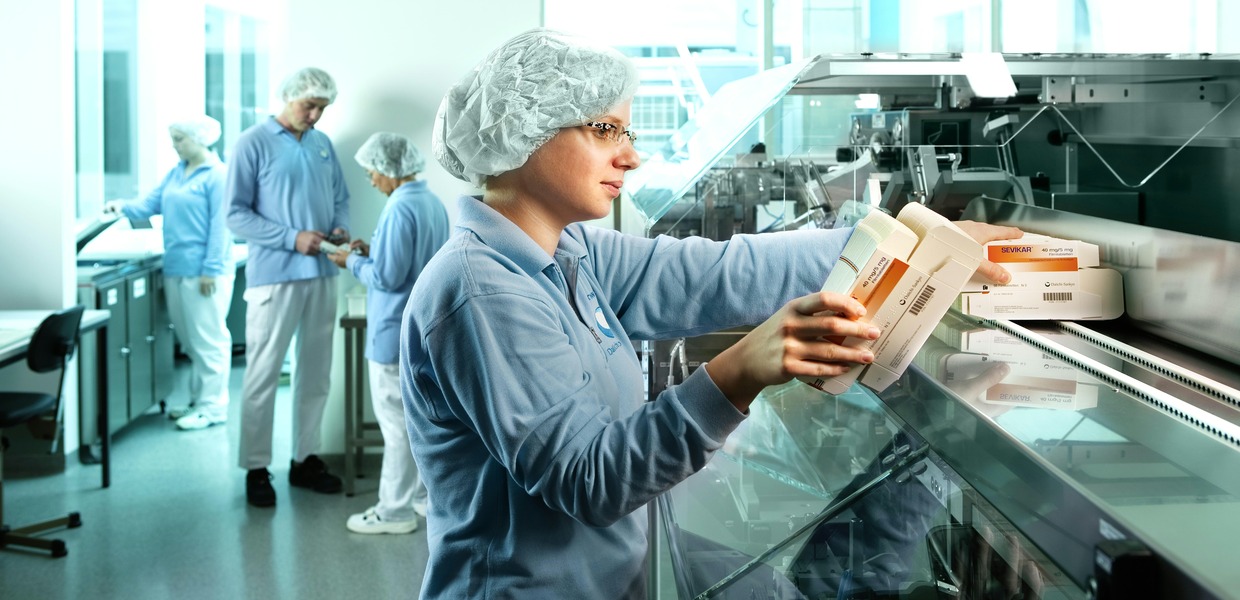 Daiichi Sankyo Europe has two production facilities, both approved by national and international authorities such as the U.S. Food and Drug Administration (FDA), the European Medicines Agency (EMA) or the German Institute for Drugs and Medical Devices (Bundesinstitut für Arzneimittel und Medizinprodukte or BfArM). Our manufacturing facilities comply with GMP (Good Manufacturing Practices) standards.
State-of-the-art equipment and automation using the latest technology ensure consistently high production quality. In the company's global pharmaceutical production operations, the role of the Pfaffenhofen production plant continues to expand.
The site makes an important contribution to global production capacity. The whole family of Daiichi Sankyo olmesartan products is produced in Pfaffenhofen and shipped from this location.
Pfaffenhofen: Pharmaceutical Goods Worldwide
More than 40 million packages and approximately 3 billion tablets of Daiichi Sankyo products can be produced each year at the site located in the German state of Bavaria. From here, they are shipped throughout the world. In co-operation with licensees, Daiichi Sankyo distributes pharmaceutical goods to more than 50 countries worldwide, including toll manufacturing for the U.S. and Asian markets. Pfaffenhofen's activities comprise biotechnology manufacturing and the production of semisolid, liquid (ointments, gels) and solid (tablets and film-coated tablets) pharmaceutical products. Round about 430 employees contribute to pharmaceutical development and production at this site. About 40 employees work at the location in Altkirch, France. In this facility, Daiichi Sankyo manufactures active pharmaceutical ingredients for the company's traditional Luitpold products.
Pharmaceutical Development
The Pfaffenhofen site plays a key role in pharmaceutical development and assumes a leading role globally for an increasingly large number of galenic research projects. In the pharmaceutical development department in Pfaffenhofen, more than 70 employees work on development projects for Daiichi Sankyo worldwide.
The department is integrated into Daiichi Sankyo's global research structure and reports directly to the Group's Global Head of Research.
The German team investigates how active ingredients are metabolised, defines the optimal formulation for the related medicine, examines the best production methods for the drug and evaluates the stability of the new drug formulation.
Our worldwide research and development (R&D) network connects Japan, Europe, the United States,…